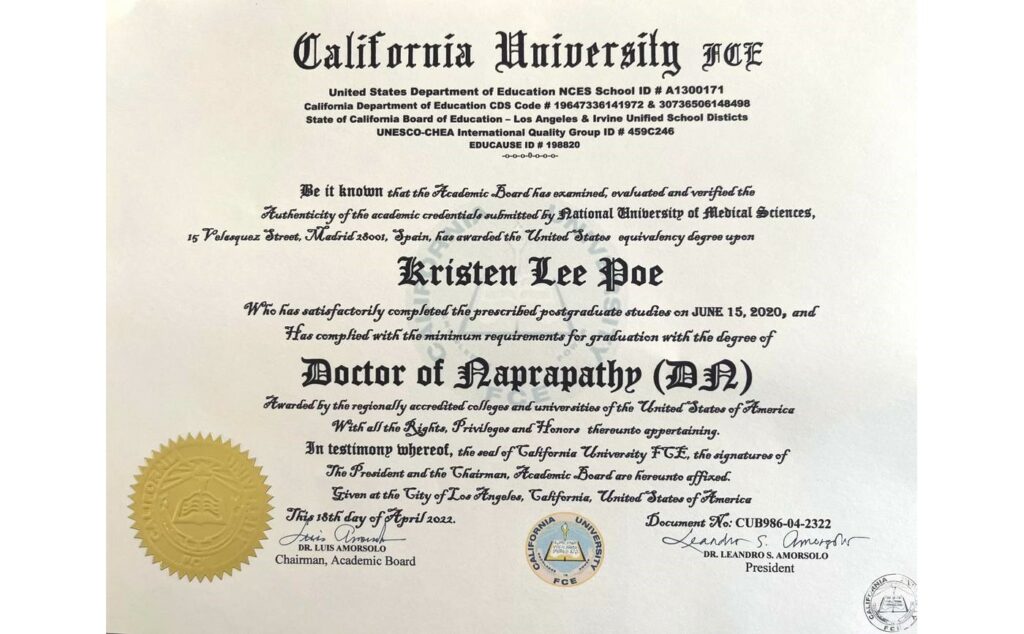 National University of Medical Sciences (Spain) doctor of naprapathy (DN) degree is approved by the California University FCE (Foreign Credit Evaluation), a government approved degree evaluating agency in the state of California.
California University FCE is a member of the American Evaluation Association as recommended by the United States Department of Education. The degree equivalency evaluation of this organization is accepted by the State of California Department of Education and many other organizations in the United States, Europe and elsewhere.
NUMSS (Spain) graduate, Dr. Kristen Poe, PhD, DN, got her her DN degree evaluated in the United States. Dr. Poe is a board member of the American Naprapathic Association (founded in 1907) and practices naprapathy in Massachusetts.